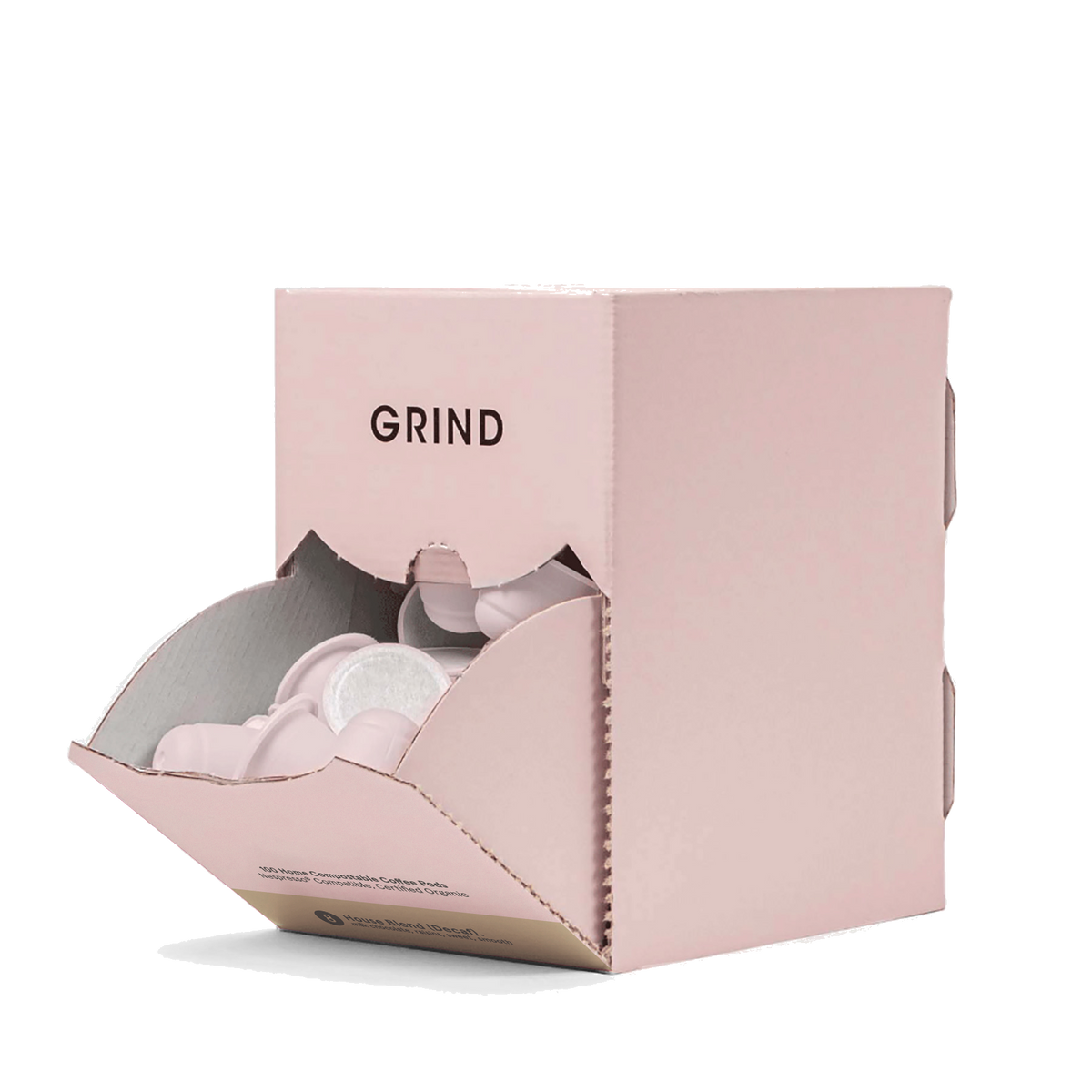 Bulk Box of Compostable Coffee Pods (Decaf)
Buy decaf coffee pods in bulk with the Grind bulk box of Nespresso® machine compatible pods. With 100 home-compostable decaf coffee pods, this bulk buy box is perfect for coffee lovers. Stock up and enjoy your favourite coffee blend from our signature House Decaf Blend or the Dark Decaf Blend.
1
Our pods are made from plants.
We were the first in the UK to have certified home-compostable pods. They're made from plants and will biodegrade faster than a banana peel.
100 home-compostable coffee pods to refill your Grind tin.
Our home-compostable pods are compatible with your original style Nespresso® machine or with our Grind One machine.
Get a free Grind tin with your first order - applied automatically to your basket.
Doing good means getting better, and we're pleased to introduce our next generation of pods - the first in the UK to be certified home-compostable.

Our new and improved pods now break down faster, in your food waste bin or even your garden compost. We've also made some big improvements to our blends, for an espresso that's richer and fuller-bodied.
Certified home-compostable.
The UK's first certified home-compostable coffee pods that will decompose quicker than garden grass cuttings. Find out how to compost at home here.
Plastic free.
Made from PHA, every single pod is biodegradable.
Staying fresh.
Our pods don't allow oxygen through like other plant-based pods. Instead, an oxygen barrier keeps your coffee fresh for months - without losing its flavour or quality.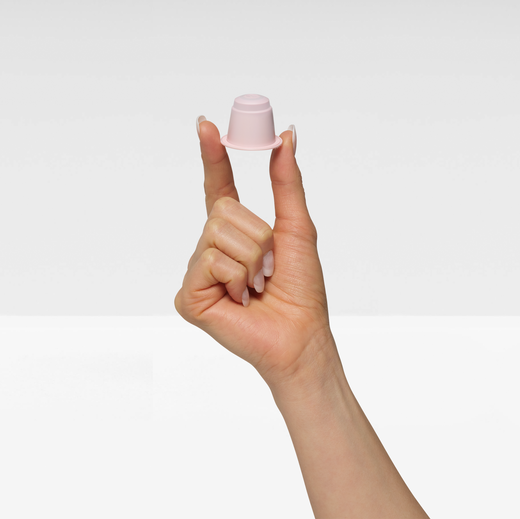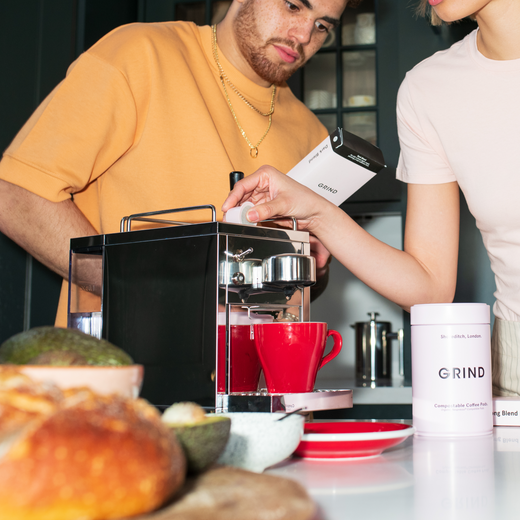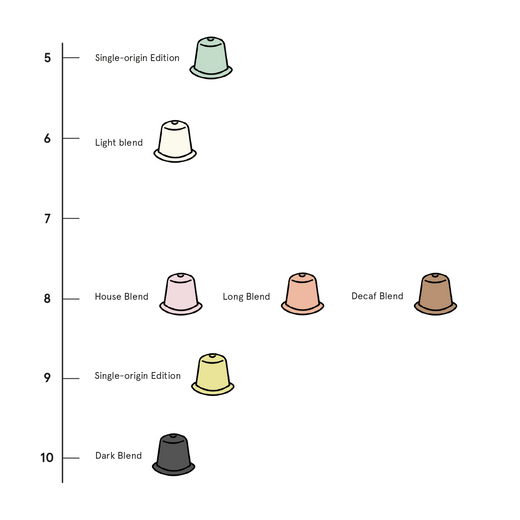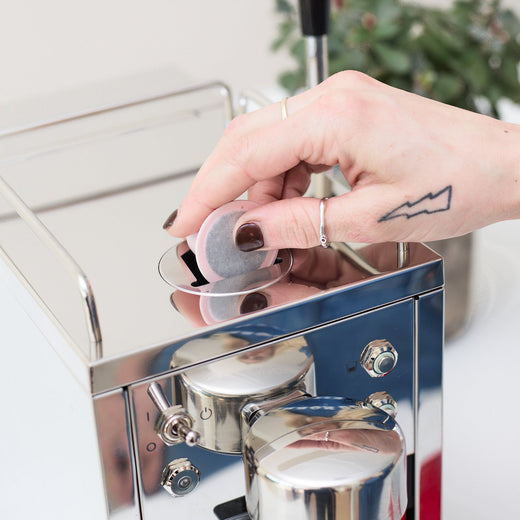 House Blend Decaf
The same kick as our house blend, just without the caffeine.
Mexico

Dark chocolate

Raisins

Brown sugar

Volluto decaf
Dark Blend Decaf
The same kick as our dark blend, just without the caffeine.
Honduras

Mexico

Dark chocolate

Hazelnuts

Honeycomb

Liquorice

Raisins

Malt

Ispirazione Firenze Arpeggio Decaffeinato
We've recovered
0
pods' worth of ocean-bound plastic so far today.
Learn more