1
What is your name?
So we know what to call you.
2
Hi
name

. What is the name of your work?

Let us know the name of the company or organisation this'll be for.
3
How many people work at
company

roughly?

You don't have to get this exactly right, we just need an estimate.
How many days a week do you spend in your office/work place?
4
Where is
company

based?

So we know how to deliver it to you.
Could you let us know the address of
company

?
5
What type of coffee do you drink at
company

?

Select at least one type.
6
How did you find out about Grind at work?
This helps us let the right people know about it.
Who referred you? (optional)
Do you remember the name and location of the staff member?
More details (optional)
7
Where can we contact you about Grind at Work?
Your personalised Grind at Work plan is coming up next.
Your recommended monthly plan.
Based on your selection and preferences, we've suggested this order to get you started.
Grind at Work discount applied.
Grind One, our Nespresso® Compatible Pod Machine
We couldn't find a pod machine we liked, so we made our own.
$375.00 $300.00
You need to add more coffee to qualify for your unique Grind at Work discount (minimum order: 2x bulk boxes of pods, 2x 1kg bags of whole beans or 3x refill packs of ground coffee).
Grind at Work discount

-
Shipping

FREE
Frequency
Total
A coffee plan you'll love.
Exclusive Grind at Work discounts.
Free delivery for every order.
Amend, skip or cancel anytime.
Any questions? Contact us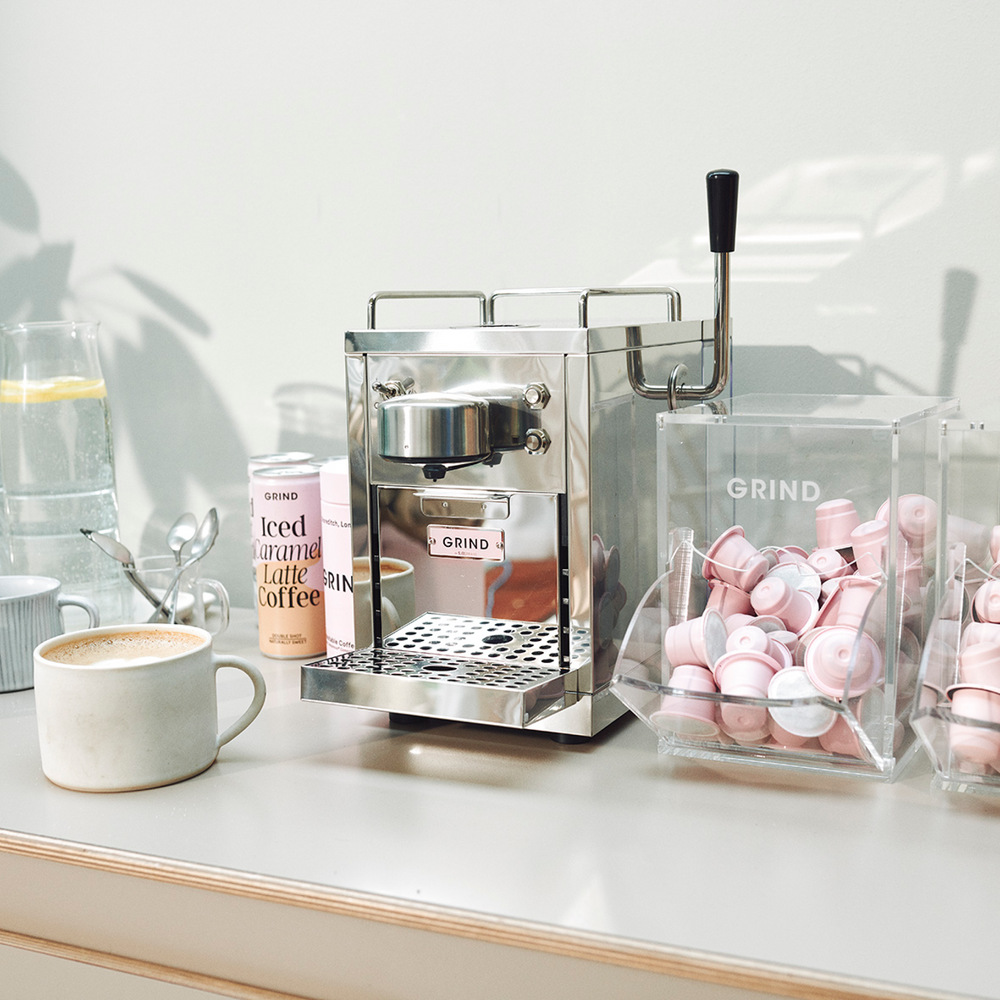 Grind at Work.
Get Grind delivered to your workplace, whether that's to your office, staffroom or for your venue. Sustainable, specialty coffee as often as you need it.
People who like Grind at Work
Coffee and coffee machines,
for your workplace.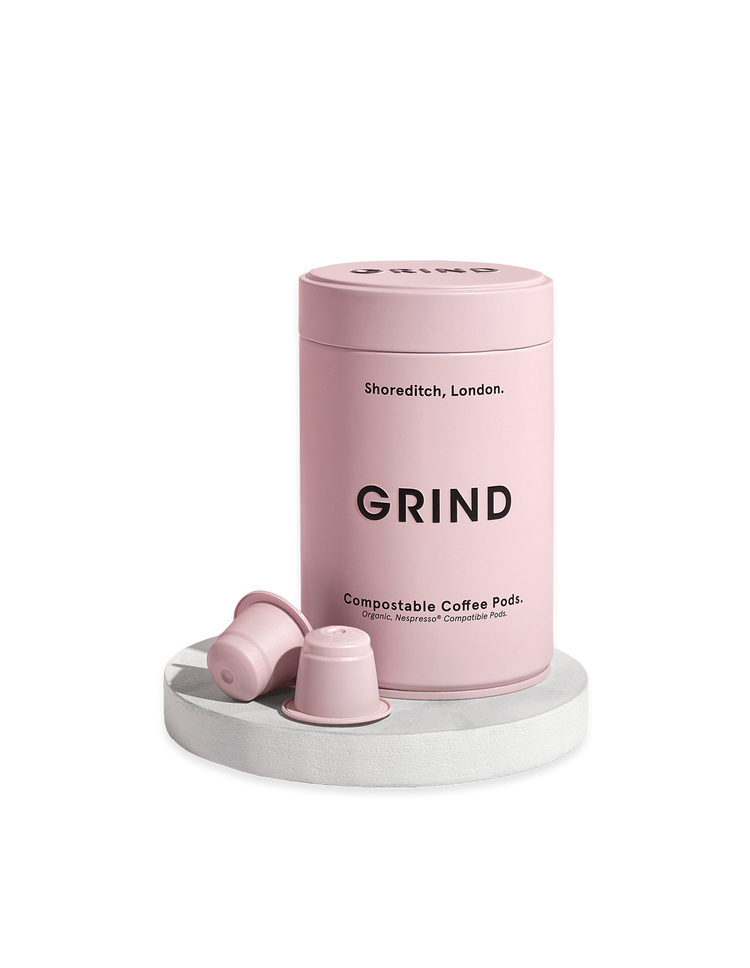 Complete the questionaire
Let us know a bit about your coffee needs and we'll share a plan suited to you.

Personalised, flexible coffee plan
You can easily manage and update your plan from your customer account, but our team is always happy to help if needed.

Exclusive discounts
You'll receive access to our exclusive wholesale pricing across our whole coffee range and on our Grind One Machines.
Gifts for your office and team. 
10 years experience
In roasting and serving delicious coffee in London daily. 
Soho House Partner
Grind are the official partner to Soho House supplying all their locations with Grind coffee.
13 London Cafes
Serving delicious Grind coffee daily.