The planet's favourite coffee pods
Get started with 30 home-compostable pods for £9.95 (£13.50)
Free Grind Tin
Free Shipping
Try for £9.95

Select your coffee.
Choose your favourite blend from our selection, or mix them up.

Tell us how often.
Receive coffee as and when you need it. You can edit, pause or cancel anytime.
Great coffee, delivered.
Get a Grind tin free with your order. As well as carbon-positive free shipping.
In your first order.
1

Free Grind Tin

To keep your coffee fresh and ready to be refilled once it's all gone.

2

30 Compostable Pods

Plastic-free, speciality-grade coffee pods, compatible with your Nespresso® machine.
Claim offer £9.95
We've recovered
0
pods' worth of ocean-bound plastic so far today.
Learn more
new
Our coolest drop yet
Our all-new line of ready-to-drink iced coffees-features our signature house blend, slow-steeped in cold water and crafted into five unique varieties.
Shop Now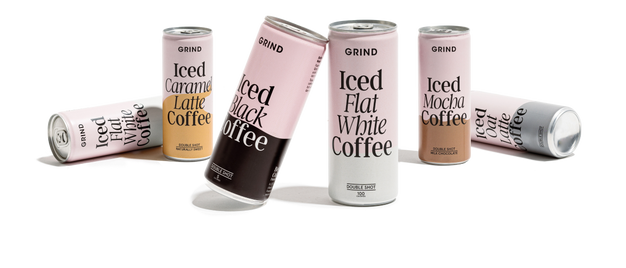 Reasons to buy Grind?
We could name a few.
Grind pods
Better for the planet

Home-compostable pods, free from plastic

Speciality-grade coffee

Ethically sourced, speciality-grade coffee

An independent British business

Based in Shoreditch, London

Carbon-positive shipping

Shipped free when you subscribe

30 pods for £13.50 per month

With your first box for £9.95
Get started
Nespresso®'s Pods
Plastic and aluminium pods

With 29,000 pods going to landfill every minute

Lower quality coffee

Non-speciality grade coffee

Owned by Nestlé

A Swiss conglomerate

Free delivery with 100 pods

£4.95 standard delivery

30 pods for £20 per month For a 30 pod Vertuo® subscription that is not compatible with your original style Nespresso® machine
Get started

Shop our Bestsellers.
Great coffee from Grind, available as home-compostable pods for your Nespresso® machine and whole bean or ground.
See all products
See all products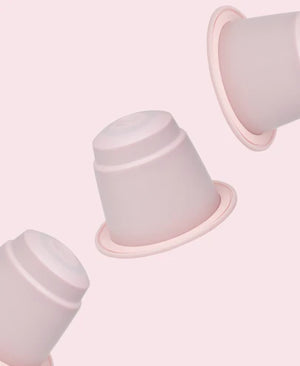 House Blend
Brazil

Guatemala

Milk chocolate

Almonds

Cacao nibs

Walnuts

Venezia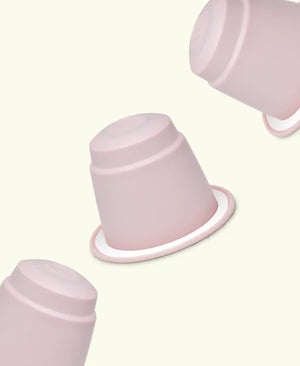 Light Blend
Ethiopia

Peru

Vanilla

Red apple

Brazil nuts

Cocoa powder

Volutto
Dark Blend
Raw cacao

Walnuts

Black treacle

Burnt sugar

Arpeggio
Decaf
Mexico

Dark chocolate

Raisins

Brown sugar

Volluto Decaf
Edition Dark
India

Master Origin India
Edition Light
Ethiopia

Master Origin Ethiopia
plastic pods will be removed from the ocean in 2023
(thats 64,000 kilos of plastic every year)
The Better Coffee Foundation®
Sustainability has always been at the core of everything we do at Grind and so we're excited to announce the launch of our charitable Foundation, the Better Coffee Foundation®, setup to begin reversing some of the damage caused by the wider coffee industry.

We're removing the equivalent of more than 100,000 plastic pods from the ocean every day.
Find out more
The best deal
on the planet.
The UK's first certified home-compostable coffee pods that will decompose quicker than garden grass cuttings. Find out how to compost at home here
Made from PHA, every single pod is biodegradable.
Our pods don't allow oxygen through like other plant-based pods. Instead, an oxygen barrier keeps your coffee fresh for months - without losing its flavour or quality.
We've been serving flat whites across London since before you could instagram them.
Our coffee Beans are still roasted in our Roastery in London.
Try for £9.95
Try Grind for £9.95 £13.50
Skip, pause or cancel your subscription at anytime. No commitments.

Pods compatible with your Nespresso® machine.

New and improved pods break down faster than ever.

Free refillable Grind tin with every order.

Save when you subscribe and recieve refills as you need them.

Refills are delivered letterbox-friendly and carbon-positive.
Try for £9.95