Machine & Frother Bundle
Save £40 and make the perfect coffee at home in one bundle.
Whats inside? 

Grind One, our Nespresso® Compatible Coffee Pod Machine RRP £295
Grind Milk Frother 
10 House blend pods 
10 Light blends pods
10 Dark blend pods
Orders placed from 15th November will be dispatched on the 15th December and shipped with next-day delivery to be with you in time for Christmas. 
Choose a quantity
Machine + Frother
$438.00
Total
Free delivery on orders over £25
1
The Flavour Range is Here.
Available in Vanilla, Hazelnut and Caramel , we've combined our signature Shoreditch House Blend with a subtle sweetness. No more syrups, just one pod wonders.
Try now
Grind One, our Nespresso® compatible coffee pod machine
Inspired by the Italian espresso machines we use every day in our London cafés, Grind One is built to last—an antidote to the mass-market plastic machines that are destined for landfill. Made in partnership with our friends at Sjöstrand in Stockholm.
Compatible with Grind coffee pods, and all other original style Nespresso® capsules. Does not fit Nespresso® Vertuo pods.
With 19 bars of pressure, the Grind One coffee pod machine is designed to get the very best from our Nespresso®-compatible coffee pods for a fuller-bodied coffee and a perfect crema.
Clean, minimal, and built to last.
We want this to be your forever machine. If it breaks, we'll repair it ourselves in London. Repairs for the first year will be completely free of charge.

You can checkout our warranty here.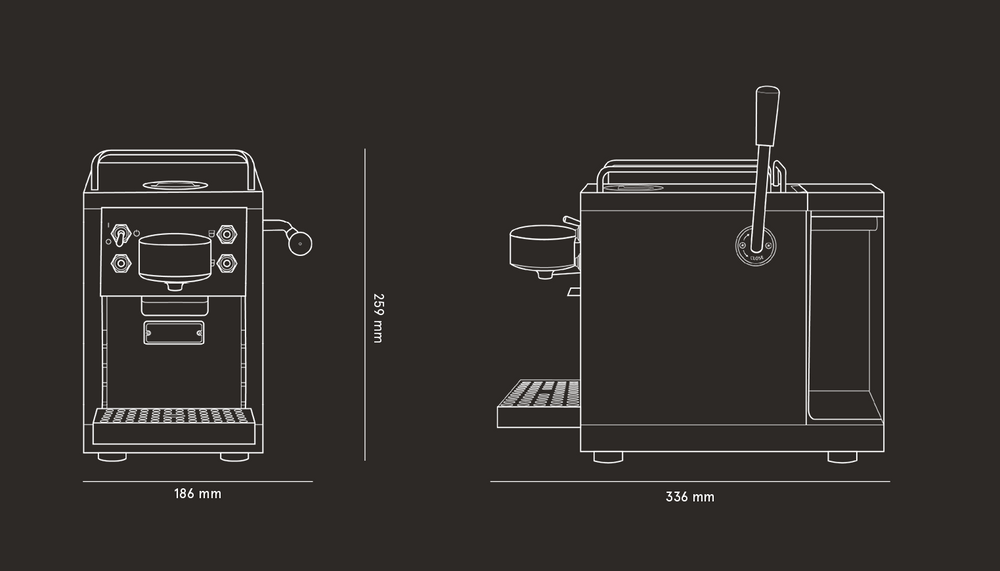 Specifications.
166W x 259H x 336L (mm)
19 bar high-pressure pump
1.2l removable water tank
Adjustable drip tray
Programmable dosing
Power-saver mode
220V–240V, 50-60Hz, 1250-1450W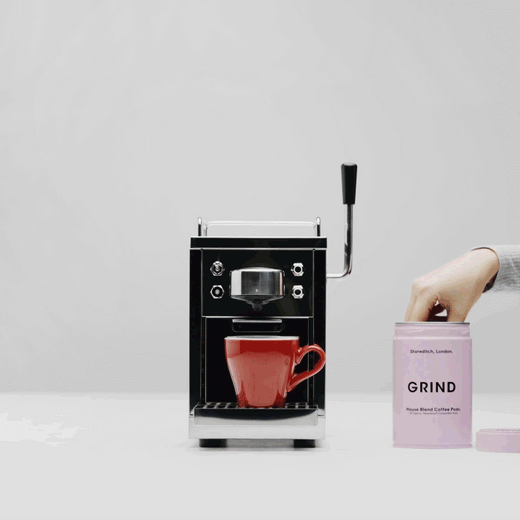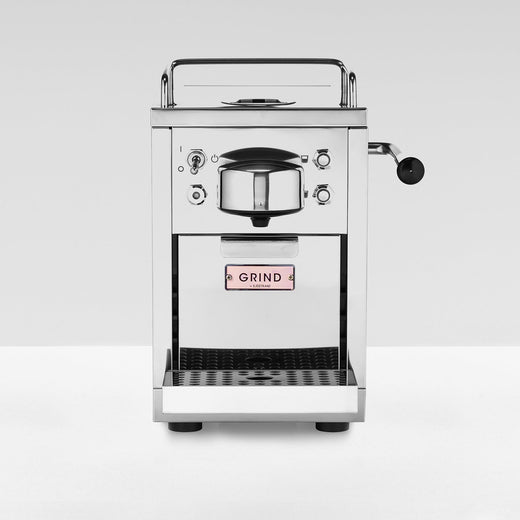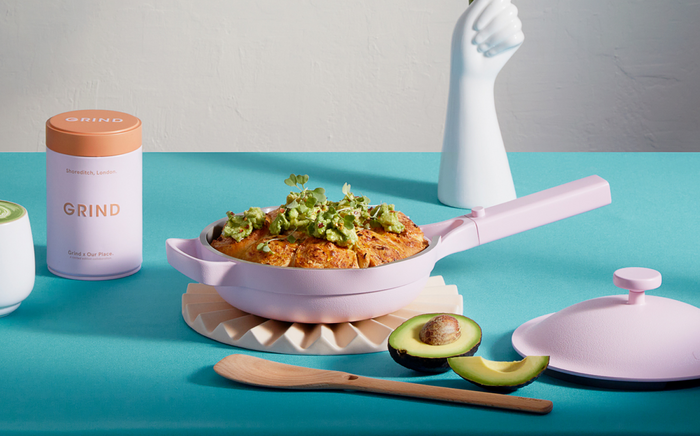 Grind x Our Place
Make breakfast a party with our limited edition collaboration with cookware brand Our Place.
Shop now
Dont Just Listen to Us.
Read some of the nice things others have said about our machine...
"The best Nespresso® compatible machine you can buy today - a silvery slab of sensational sexiness"

"Sustainability isn't something we often associate with pod coffee machines, but the Grind One is designed with just this in mind."

"A five-star rating, this machine impressed far beyond the richly dark and crema-topped espresso it pulled.

"Best sustainable pod coffee machine: this one's designed to last."

"The Grind One is to budget-minded coffee machines what the iPhone is to the Nokia 3210"